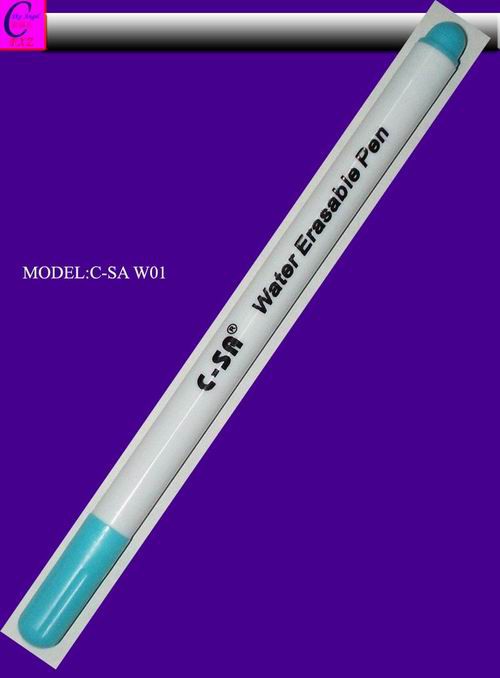 Model:W01
Brand:C-SA
Blue Color
[1]Environmental protection,not any poison,nontoxic ink.
[2]Water erasable pen is used by fabric mark and shoes mark
normal.At the same time it can used by any material.
[3]It is not disappear automatism for the trace.But it will
disappear at once ,after the trace touch the water.
[4]The product passed U.S. ASTM F963-03 TOXIC ELEMENTS TEST;
and EN71 PART 3 : 1994 AND AMENDMENT A1 : 2000 TEST .