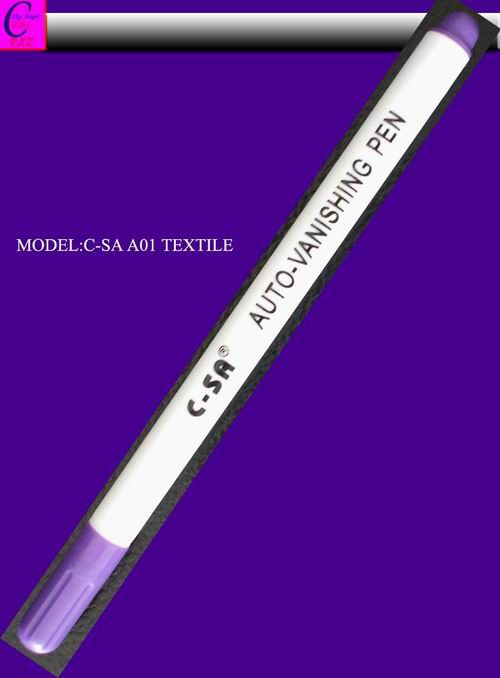 Model:A01
Brand:C-SA
[1]Environmental protection,not any poison,nontoxic ink.
[2]Air erasable pen is best used by wedding yarn ,brocade and
pure cotton normal.At the same time it can used by any material.
[3]The trace will disappear spontaneously,the disappear time see
the "SKY ANGEL PRODUCT SPECIFITION" please. [4]The product passed
U.S. ASTM F963-03 TOXIC ELEMENTS TEST; and EN71 PART 3 : 1994 AND
AMENDMENT A1 : 2000 TEST .
WARNING
[1]Air erasable pen is the same with disappearing ink pen and
auto vanishing pen in some condition.
[2]Use the air erasable pen in its available time.
[3]Please use "the water" or "clearning pen" to get rid of the
trace,if the trace do not disappear on normal situation.
[4]The disappear time is limited to the material,air wet
condition,temperature, and so on.